Laura Marling - A Creature I Don't Know (2011)
Submitted on Mon, 09/05/2011 - 23:20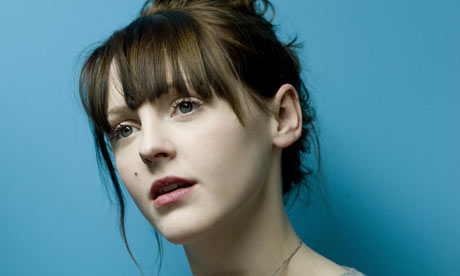 British singer-songwriter Laura Marling announced her long-anticipated third lp, "A Creature I Don't Know", a couple of weeks ago and earlier this week she shared the album details for the record. A Creature I Don't Know will be released on September 13 via Virgin Records and it'll be produced by Ethan Johns.
Marling's image seems to change slightly with every record, from callow youth to brunette ingenue and now world-wearied and wised up. Her voice has aged and grown richer with her, the more lived-in vocal of I Speak Because I Can now developing into something earthier and far, far beyond her years (not too far past 21). With maturity comes great responsibility towards your songwriting, and on first listen that's something she's capable too of facing up to. As with the last album it was recorded in a room by Ethan Johns, meaning it develops as it goes not in the heavy-handed Mumfords crescendo sense but steadily growing strings, multi-tracked backing vocals and Marling coming to terms with her emotions. Three minutes it breaks into a trot of west coast folk-rock of a thankfully restrained hue and then we're talking, not to mention looking forward to September's A Creature I Don't Know.
Laura Marling's third lp was originally scheduled for release last year, but the touring in support of her second album I Speak Because I Can which was released last year came in the way. Her third record will be called A Creature I Don't Know and while the title has been known for a while today the album was officially announced with a September release scheduled – according to The Line Of Best Fit the exact release date will be September 12 and the album will be released on Virgin Records. Considering the sheer quality of I Speak Because I Can and the excellent album preview which was released today I'm beyond excited about this, especially considering that Ethan Johns is producing it.
Album art:
Tracklist:
1. The Muse
2. I Was Just A Card
3. Don't Ask Me Why
4. Salinas
5. The Beast
6. Night After Night
7. My Friends
8. Rest In the Bed
9. Sophia
10. All My Rage
You might also like: